Marital Settlement Agreement
Entering into a marital settlement agreement gives parties a great deal of freedom to craft an agreement that is best for the parties and their families. Every family in Orlando, FL is unique, therefore, every marital settlement agreement is different and specially crafted to reach that family's needs. At Jennifer Dane Family Law we understand the unique nature of every family and we help our clients reach their personal goals to make the divorce process as seamless as possible.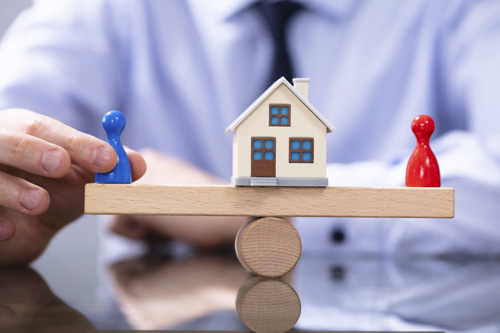 Equitable Distribution:
Equitable Distribution in Florida is the division of a divorcing couples marital assets and liabilities. Typically, things such as real and personal property, vehicles, retirement accounts, businesses, and stocks and bonds are divided equally between the parties so long as they are a result of the marriage.
Alimony:
The laws in Orlando, FL are rapidly changing regarding Alimony, there is an expected change in June 2015 to the Alimony statute in Florida. If you file prior to that date then you will be under the current laws which clearly define the lengths of marriage but do not give a specific equation for calculating alimony. There are also different types of alimony, including, permanent periodic, durational, rehabilitative, bridge the gap and temporary.
Children Issues (Parenting Plans and Support):
If you are divorcing and you have minor children, a parenting plan, which will include a time sharing arrangement will be included in your divorce. These are the documents that will determine each parents rights and responsibilities to the children and where the children will sleep every night, or time sharing in Orlando, FL and surrounding areas. Once the timesharing is determined then child support will be calculated based on each party's net incomes and the percentages of overnight visits each parent has with the children each year.
How is the agreement finalized?
After the parties enter into a Marital Settlement Agreement, the agreement is then filed with the court. A Final Judgment of Dissolution is then submitted to the Judge for their signature. Once the Final Judgment is signed the divorce is official. The county in which you are divorcing determines whether or not a hearing is required for the Judge to enter the Final Judgment.
Orange County – you will be required to attend a hearing in front of a Circuit Judge. Hearings are held on Tuesdays, Wednesdays and Thursdays each week at 8:30 am.
Seminole County- no formal hearing is required unless you are requested by the client. Hearings are held on most Mondays, Tuesdays, Wednesdays and Thursdays, either at 8:30 or 9:00 am depending on the Judge.
Volusia County – no formal hearing is required.
Lake County- no formal hearing is required.
Osceola County – a formal hearing is typically required, depending on the Judge at 8:30 am.
Personalized Legal Representation
If you are facing a divorce or are considering entering into an agreement with your spouse, contact Jennifer Dane Family Law for a confidential consultation, to discuss your case, your options and your family. Our lawyers primary focus is to help you and your family transition through the divorce process in Orlando, FL and surrounding areas as seamlessly as possible and to ensure your interests are protected every step of the way.